How clear is your vision of your future career? Can you see the clear, beautiful horizon in view or do you see it as an impossible hill to climb?
This beautiful view was taken from the top of the hill in Sussex after my friend and I had walked up it at 90km of a 100km walk we did 3 years ago. We had heard about this "hill of doom", how steep it was and everyone seemed anxious about going up it but we chose to "chunk it down" and take it one step at a time. Rather than looking at the hill as whole we aimed to complete a short section – ie to the next tree or gate – and then decide the next section we could aim for. It meant the hill was far more manageable and we got up it easily and were greeted by this amazing view.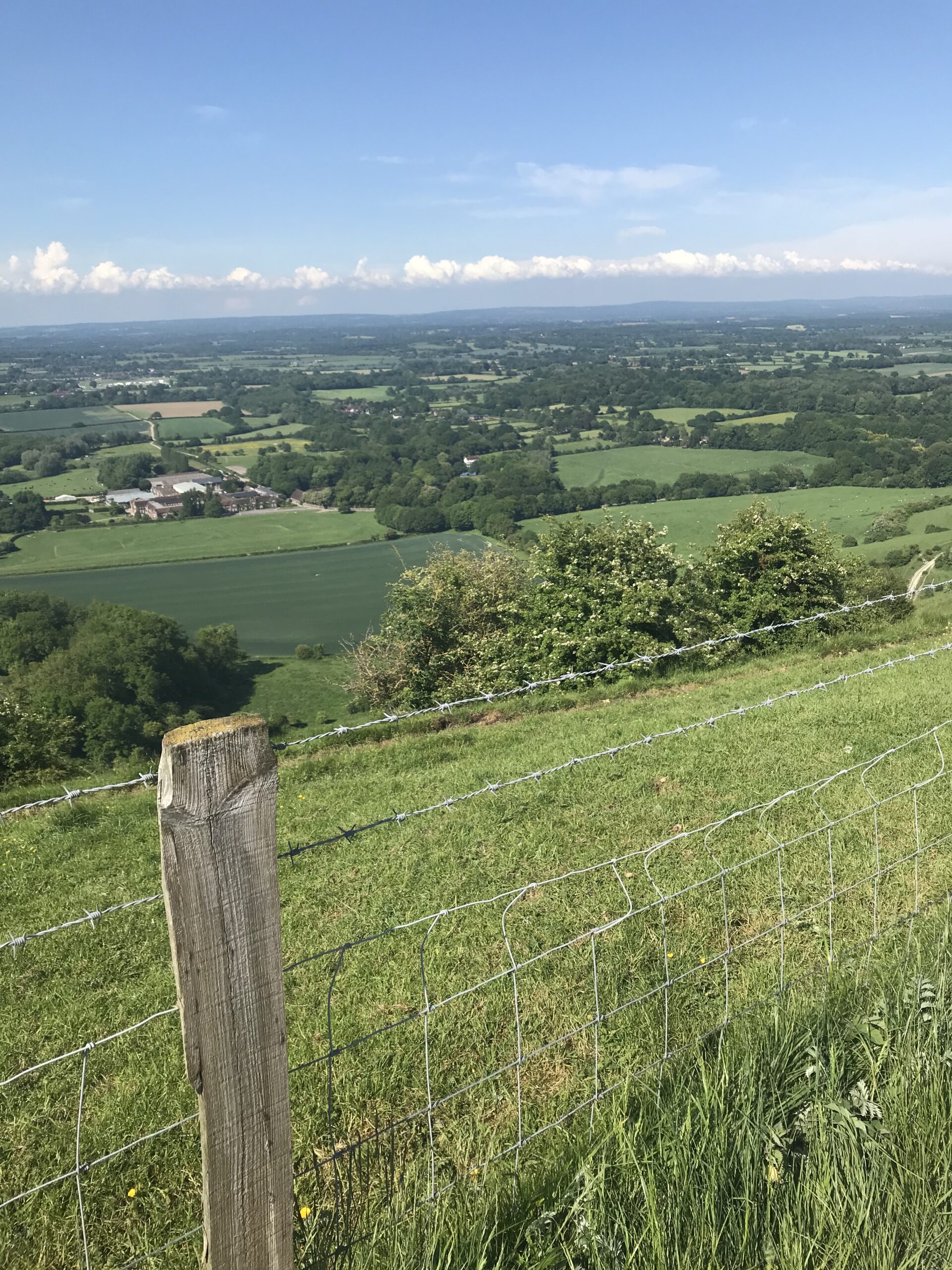 Take it one step at a time
Why am I telling you this? If the thought of changing your career or making a change to your current career feels overwhelming it doesn't need to. You just need to take it one step or one section or one action at a time. Each one moves you forward and helps you progress to be able to get you to where you want to be. When we started up the hill we didn't know how beautiful the view would be until we got there.
You may not have a clear vision for your future career yet and that is where I can help with my Cracking Career Change Programme. I guide and coach you through a programme which is set up in small, manageable steps to help you connect with your wants, values and needs, how they link in with your skills, knowledge and experience to be able to build your new vision for your future. This will help you to move forward whilst taking away the overwhelm.
Work with me
Contact Me for a discovery call with me to tell you about the programme and what it's like to work with me as your coach in 2021 so I can help you scale your hill to see your new clear vision for the future.
The information contained above is provided for information purposes only. The contents of this blog are not intended to amount to advice and you should not rely on any of the contents of this blog. Professional advice should be obtained before taking or refraining from taking any action as a result of the contents of this blog. Claire Bolsover disclaims all liability and responsibility arising from any reliance placed on any of the contents of this blog.